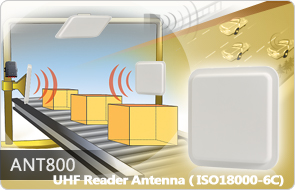 IP 66 Rated UHF RFID Antenna ( ISO18000-6C)
ANT800 is bulit under slim and compact design concepts and as a perfect match for Promag's UHF readers. Its compact design makes it the best choice for applications where space is limit ...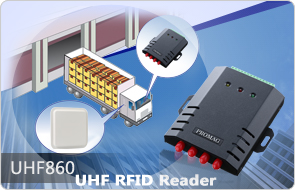 UHF860 is a slickly designed ultra high frequency RFID reader with a reading range of 5 meters. It has ports to connect 4 antennas and it built in compliance with ISO18000-6C EPC Class ... 

--------------------------------------------------------------------------------